Security
What Are The Benefits of a Electronic Security System?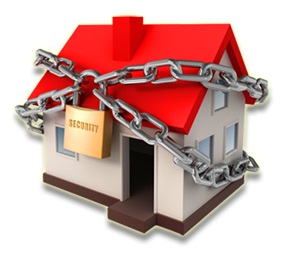 In this day an age you can never be too careful with your personal belongings, especially with those that cannot be replaced. A typical Security System usually include a combination of motion sensors, door and window contacts, along with a Control panel, Key pad, internal siren and external sirens/strobe. When the system is armed and active, the sensors and contacts trigger an alarm upon activation, either by setting off the movement detectors or breaking the contacts on door or windows. In addition, you can also have the added benefits of monitored smoke detectors (for heat/fire) and glass breaks (ideal for shop fronts).
A Security System has been proven to be a major deterrent for burglars and have found the presence of a Security System actually decreases crime, as the premises that is protected is less attractive to thieves. Another benefit is the peace of mind.
Its nothing like knowing you home of business is protected while you are away from the premises or in it.
Furthermore, insurance companies are offering reduced premiums for homes that have a working Monitored Security System installed.
ATS can help you understand what's best for your property (domestic or commercial) and provide you with the best options that suit your needs and budget. Also, all our work is carried out by suitably trained and qualified technicians, with the appropriate Security Licensing.
What Happens When The Security System is Set Off?
Typically when an alarm is triggered for whatever the reason, the internal siren, external siren and store will sound and flash, for a period of 5 minutes (as set by EPA regulations). On this trigger, a few options are available:
Local Only – sirens sounds, strobe flashes
Personal Monitoring – sirens sounds, strobe flashes, system to either call or SMS a number of preprogrammed mobile numbers (tied in with your CCTV system it gives you total security at your premises – (please refer to our CCTV page for more information on how this can be achieved))
Back to Base Monitoring – sirens sounds, strobe flashes, system to call a Alarm Monitoring Station (please refer our Monitoring page for more detail)
Security System Accessories
Trusted Brands ATS Supply, Install and Service