Ducted Vacuum Installation Specialists Melbourne
What is Ducted Vacuuming and how does it work?
Ducted (or central) Vacuum is where there is external dust collection point (motor and collection unit) ideally situated in the garage, away from the main living area and Vacuum inlets strategically located around your home or office. By plugging in the portable hose and tools which activates the motor, creates the suction required to pull up the dirt. The vacuumed dirt is then stored in a canister (either bag or bag-less) until it requires empting.
What are the benefits of Ducted Vacuuming System?
You don't have to lug around a heavy vacuum cleaner
Healthier option. The dust does not actually recirculate back into the home whilst
vacuuming (dust can cause allergy issue)
High suction power
Don't need to be cleaned/emptied as often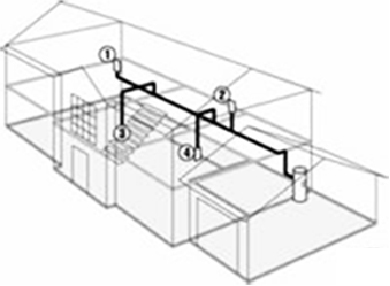 What is available?
ATS use and recommend Premier clean range of ducted vacuum units.
You can have a choice of units with or without a bag collection…. The filter bags used contain special double liner which further prevents the risk of dust and other allergens being spread from the unit. These bags capture particles as small as 0.1 micron and have filtration to 99.7%. A standard home uses only 2-3 bags per year, dependent on frequency of use. We can also supply and fit many accessories, such as switch hose kits, Vac pans, power heads and Vac socks.