Call Today For Digital TV & Set Top Box Installations Melbourne
Are You DIGITAL Ready?
Well, ATS can help you get ready for digital switchover and help you receive all of your Free To Air (FTA) channels.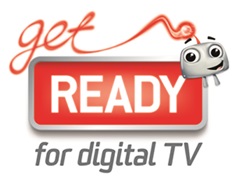 ATS are Government Endorsed Antenna Installer and Carry out services related to Digital FTA TV, such as;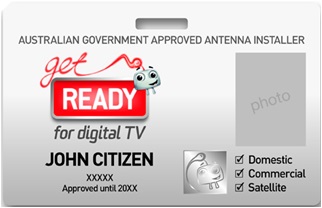 New Digital Antenna's
New / Additional TV Points
Set Top Box Installation and Tuning
TV Installation, Set Up and Tuning
Reception Issues
Installation of Boosters or Amplifiers
Structured Cabling (please refer our Structured Cabling
page for more details)
Do you have bad reception, pixilations on your new flat screen? It's not a fault of your TV, but an issue with your antenna, cabling or connectors. Another issue may be weak signal, which can be fixed with an Amplifier or Booster.
Unlike the old Analogue signal where the picture deteriorated until you ended up with snow affect on your screen, Digital signal has a "drop off zone". Once the signal is weak beyond the "drop off zone" you basically loose your picture in total, or end up with bad pixilation's where picture and noise cut in and out constantly. You may have good picture fore must of the day, but as soon as there is rain falling on trees nearby (in line with your nearest repeater tower), your signal will weaken and picture quality will be effected.
ATS can install your antenna in most locations, providing it has a reasonable clear line of sight to the nearest repeater tower. In most cases, we can achieve reasonable quality signal by posting to the tower on the Dandenongs, from most Melbourne metropolitan areas.
ATS can install you antenna on your roof, either on a Hockey Stick mount or Roof Tile mount. We can also cater for Tin/Colourbond roofs as well. We may be able to hide your antenna in your roof space, but this is not recommended as there could be a variety of materials within the roof space that may have an negative effect on the signal levels.